Welcome to the reviews page
I hope you have found the sessions and resources on this website useful in some way. Also, I hope that something in your life has improved for the better.
If you would like to share your thoughts, and write a review of this website, I would be very grateful. Sharing your thoughts in this way, would be very useful for me, and for others who come here.
Thank you.
Best wishes,
Paul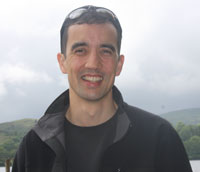 To share your thoughts, and write a review, please click on the box below:
Average rating:
111 reviews
Aug 15, 2018
Many thanks!
Here is an email I sent to Dr. Oglivie in February of 2013.
"Dear Dr. Ogilvie,
Thank you for sharing your soothing hypnotherapy audios with the public. It was just what I was looking for!

I am paying it forward in several different ways. May you be blessed in abundance for your generosity!"

I've listened to the insomnia guided meditation for the last 5 years on and off and it still works wonderfully! Do you have one for freedom from smoking?

Thanks again!
Hi Mary,
Thanks for sharing that :) I'm afraid I don't have one for freedom from smoking at the moment. I have done stop smoking sessions individually in the past, and hopefully at some point, I'll record them and put them on the website.
Best wishes,
Paul
May 15, 2018
Insomnia relief
I use your Insomnia relief video every night to drop off. It has been of great help, thank you.
I'm glad it helps :) Paul
Jan 3, 2018
Insomnia
Thank you Amazing man,as an ex hypnotherapist. I know a bit about it and you tick all boxes. Your soothing voice is wonderfu.For waking up at 2am each night after a chest infection, you have been a Godsend. I am having a sleep apnea test soon,so shall see.....but will always rely on your soothing tones,I refer all to you... Thank you Dr. Paul .Best of all wishes for 2018.
Thank you Diaba! Best wishes to you too for 2018. Paul
Nov 8, 2017
Thank you!
I have been utilizing the insomnia videos for two years now on and off. My sister showed them to me on YouTube because at the time I was getting about 15-30mins of "sleep" a night. It took hours for me to fall asleep and when I would I would wake up almost immediately. When I first tried the video it didn't work and I thought this is a load of crap but I was taking sleep medicine which had not been working so I decided to try again. The next night I got an hour of sleep - it took about two weeks but I was able to sleep on my own again. Now, about 95% of the time I can sleep perfectly fine on my own though I'll still occasionally play the videos anyways. I really am grateful for Dr. Ogilvie for creating these as a free resource and I am grateful that I was able to use them.
Thank you Aidan for sharing that. I'm glad you are sleeping better now :) Paul
Jul 28, 2017
LITERALLY Saved my Life
Entirely too much to share here. I'm sending you an email. Please feel free to share any of it you would like to. Or not. Just, thank you for giving me my life back...
Hi Jenn,

Thank you for sharing your story with me. It is very moving. I am humbled the sessions have been helpful to you. Take good care of yourself, Paul.
May 3, 2017
It works
I started using these videos about 4 years ago, due to anxiety, stress and lack of confidence during my years at university. This really helped me through exams. I still listen to them from time to time just to re-group.
Thanks Féyi, glad to know it helped. With good wishes, Paul
Apr 21, 2017
Amazing
This has been the best guided mediation and hypnotherapy I have ever tried . I love your calming soothing voice . I recommend you to everyone I know . Thank you so much .
Thank you Kirsta for your kind words and support. Best wishes, Paul
Apr 19, 2017
Sleep
I've been using your sleep hypnotherapy sessions for several years now and its been an absolute godsend. Thank you for having such a soothing voice and for saying just the right things at just the right time! I had many sleepless n8ghts staring at the ceiling before finding your Youtube page and eventually your website. My fiance has even been asking to listen to it before bed as well, he doesn't even get past the introduction before he's fast asleep! I can not thank you enough for the incredible work you do!
Hi Tammi, thank you for your kind words and for sharing that. I am so glad it helps. With good wishes, Paul
Jan 15, 2017
Thank You
I used to have trouble with, confidence and social anxiety, as well as trouble approaching women, but then I listened to your hypnosis about confidence and agoraphobia, and I have to say, people were amazed to see how calm I became, my bodylangage my confidence, my voice tone, evreything rose to another level, and I was able to approach the girl of my dream. And I have to say, I wish you make more videos, about improving reasoning abilities, focus, determination, Because your voice is diamond, I cried like 10 times from just listening to your hypnosis.
Hi Oubliha, that's great to know :) Thank you for your suggestions and feedback! Paul
Jan 12, 2017
Sleep&letting go
Lately I have been listening to the sleep & letting go meditation when I woke up in the middle of the night and could not sleep again. It worked every time. When I listen to the meditation I feel wonderful, forget everything that bothers me and fall asleep. It is a good and helpful meditation. Thank you Paul.
Hi Miri,
You're welcome :) I'm glad it helps and thank you for your kind feedback.
Paul
Nov 29, 2016
Amazing
I have been listening to the weight loss and sleep hypnotherapy session that I found on YouTube for about a month now. It may be too soon to tell, because it has only been a month, but after years of false starts, and not being able to stick to a diet plan, I thought why not give this a try. There are people selling hypnosis sessions for weight loss, but here is one I could try online for free, which was the real catalyst for me to give it a try.
So far, I have been averaging a pound a week (so about 5 lbs). But the thing that I love is that I don't know whether I've changed anything else or not. Honestly, I haven't been steering clear of sweets or snacks, or anything.
So this past week was Thanksgiving (for those in the US), which is typically the start of the "I'll lose weight next year" season. Still lost a pound for the week. Wait, there's more. Friday was the release of "Gilmore Girls: A Year in the Life" on Netflix. So Thanksgiving on Thursday, and eating like a Gilmore girl on Friday, and still lost that pound.
I don't know what most of this recording actually says, since I usually fall asleep, but I'll be d@mned if if it isn't changing something because this is amazing. I have already sent the link to my sister, and anyone else who asks. Thank you so much!
Hi Katie, thanks for sharing that! Sometimes getting a good night's sleep, plus the last words or thoughts we have at night as we drift into sleep, can positively affect how we feel or go about our next day. I hope things continue to go well for you :) Paul
Oct 18, 2016
Surprisingly Awesome
I have always had issues falling asleep, and I started to use the Liberation in Mind hypnosis tracks of YouTube a couple years ago to help with that. Then, about 3 years ago, I tried the weight loss hypnosis tracks as a "why not" kind of thing (I had also been trying a few other methods - exercise and counting calories, with mixed success). Since making my way through all 3 sessions, I was able to lose 60lbs!

I don't listen every night anymore, but I sometimes do when I begin to notice myself slipping back in to bad hebits and they help sooo much. I didn't even realize how much they helped until very recently, when I was craving junk food and losing motivation, and then I listened to a session as a refresher and all my motivation is back! I feel just as motivated as I did on day one!

I can understand why hypnosis might not work for everyone, but I would recommend it to everyone to at least give it a try. I am a very skeptical person and wasn't expecting much out of it in the beginning. My mind is completely changed now. Thank you!!
Hi Kristen, wow! 60 lbs - well done! Thanks for giving the weight loss session a go, and thanks for sharing that. Best wishes, Paul.
Oct 3, 2016
really good site
I was looking for a site that was offering hypnosis and found this Liberation In Mind. I know people are skeptical about hypnosis and control, etc. I like Paul's voice and have actually listened to the suggestions. I am thankful that Paul is a person who gives to people who need help. I recommend Paul to many.
Hi Raetta, Thank you for your feedback, and thank you for your support :) Best wishes, Paul
Sep 19, 2016
Thank You!
I have lost 10 kilo's thanks to your hypnose sessions.
And still i'm losing weight, while I'm not even trying anymore.
I'm Living a healthy lifestyle, and I enjoy it.
Thank you for making this sessions avelible for free.
You are helping people all over the world!
Hi Aoniem, Well done on losing 10kg! That's great news! Thanks for sharing that :) Best wishes, Paul
Aug 20, 2016
excellent!!!!
Thank you for this blessing
Hi Brent, thanks, that's kind of you. Best wishes, Paul
Aug 7, 2016
Sincerest gratitude
Dear Dr. Ogilvie,

Thank you so much for what you do. You truly are gifted. I have used your hypnotherapy for sleep, anxiety and weight loss. I searched for your program while trying to manage sleep while dealing with my son who is a drug addict. I refuse to take any anti anxiety medicine since how I see these drugs ruin people's lives. I wish you had an app since I use listen on my phone. Thank you again!!

Sincerely, Denise
Hi Denise, thank you for your kind words :) I hope things get better at home for you. I would like to have an app for this website, at some point in the future too. Best wishes, Paul
Jun 16, 2016
Excellent AND HELPFUL
Dr. Olgilvie......I used to use hypnosis quit a bit because I worked for a forensic hypnotherapist. Incorporated self-hypnosis into several things, but over the past 10 years did not use it as much as I should. Then,sadly, my hypnotherpist passed away last June and my own husband was diagnoses with cholangio carcinoma in July, 2015. The ONLY way I can control my anxiety is to listen to your guided hypnosis. And, doing too much stress eating, so listening to weight control one as well. I Listen, go to sleep, and wake up with the incredible ability to deal with the situation. Thank you for what you do.....I searched and listened to many...many...and you are, hands down, the best. So much appreciation.
Hi Sue,
Thank you for sharing that. Sorry to hear about your hypnotherapist passing away, and your husband being diagnosed with cancer.
I hope the sessions, as well as reducing anxiety, provide some form of comfort and healing too.
Thank you for your kind words.
Take care and best wishes,
Paul
May 30, 2016
Awesome
I have tried a number of weight loss hypnosis downloads which have been useful. However Paul's voice and suggestions are really making a difference. I do sleep much better too. I find that I seem to have more will power to resist temptation and do not always want to clear my plate.

Thank you Paul this is really appreciated
Hi Karen,
Thanks for the feedback. I'm glad the sessions help with trying to lose weight and sleeping too :)
Best wishes, Paul
May 24, 2016
Thank god for Dr Paul Ogilvie
I suffer from Fibromyalgia and Depression inc severe anxiety attacks and great trouble sleeping. I have tried many different hypnosis videos and meditations, but always return to Liberation in Minds videos for a good nights sleep. I am about to try the weight loss series. Would love to know if Dr Ogilvie is still active as I can't find any recent activity online. Hope so! Many thanks from the UK! ??
Hi Harriet, Thanks for your message! I am trying to put some more sessions together. I'm conscious I haven't put anything new on the website, nor youtube, for about 4 years now, but I'm aiming to change that this year. Glad to hear the sessions help you get some sleep. Best wishes, Paul
Jan 3, 2016
C.D's
Hi Dr Paul - I really like your videos however as I use a desktop computer which is not in my bedroom I wondered if your insomnia videos are on a C D. Many thanks.
Hi Senga, I am afraid I do not sell any CDs. However, as an alternative, you can download the mp3s from the membership area, and then burn the mp3 to a blank CD using your computer. Best wishes, Paul
Dec 7, 2015
Amazing results thus far
In conjunction with a brainwave entrainment program, this program has helped me massively within the past 3 weeks. Im on week 3 of the Social Anxiety hypnosis program and I already feel liberated from social anxiety. I can't begin to comprehend how I will have changed, come week 12. Thank you Paul Ogilve for everything you are doing, you are truly appreciated at the deepest, utmost level of everyone that experiences relief from your programs!
Hi Farhad Gul, Thank you for your feedback and I hope things continue to improve for you. Best wishes, Paul
Nov 23, 2015
what a blessing...
I was truly skeptical that hypnotherapy would help my insomnia. I even went to the Mayo Clinic--they did not mention hypnotherapy, and they did not help me. I had to resign my job of 35 years due to not sleeping. I was hooked on Dr. Ogilvie's sessions from the very first night. It is amazing...THANK YOU!
Hi Kelly, I am so glad it helped you! Best wishes, Paul
Nov 9, 2015
Insomnia and Stress
Thank you so much for you're very effective guided hypnosis videos for insomnia and anxiety!! I've had a lot to deal with in a short period of time. My own serious illness, death of my Dad and moving out of state. I've found these videos to be very helpful and comforting----as well as extremely effective. I always use these when I feel my anxiety ratcheting up to the point where I can't fall or stay asleep and I feel stress through out the day!!! Thank you so much for helping me get through some very hard times in my life!!
Hi Tamara, you have been through a lot, and I hope things are better for you now. Thank you for sharing that. Best wishes, Paul
Oct 24, 2015
thank you
I have had many medical issue both psychological and physical... i take sleeping pills among others and they rarely work my drs refuse to believe im correctly taking my meds but ive found myself the fix i need to fall asleep and stay asleep.... see my problem arises in panic disorder i take my handful (11) pills and then one of the pills makes vreathing a little difficult like a stuffy nose would but the panic sets in and i think im going to die in my sleep and the adrenaline keeps me from falling asleep. One night out of desperation i tried your insomnia relief video and i was out before the 5 minute marker and every night after i would turn it on and i was out like a light i cant even tell you what you said after 10 minutes in thats the longest i lasted. Thank you so much for creating it. When i dont get sleep my other issues get worse .... i was wondering if you could create one with a similar sleep countdown that might help with my panic disorder i never know when it will hit and its causing problems with daily life i have pills but there again they arent strong enough to actually be effective so i was wishing and hoping that maybe you could think of something because im in a permanent state of anxiety at a level 2 out of 10 i have 5 or 6 attacks a day level 6ish and once or twice a month or week depending on stress of days i have a level 10 panic attack i cant breathe im hyperventilating crying screaming chest pounding feel like im going to die which only makes it worse as you well know. Im not looking for a cure if there even were one just something to kick in when my subconscious realizes im panicking and will tell my subconscious that im ok and theres nothing to panic over.
Hi Danielle, it is good to know the insomnia session helps. A good night`s sleep is a good foundation for making other positive changes in your life. I hope, at some point, do specific sessions for panic attacks. Best wishes, Paul
Oct 18, 2015
Amazing!
Dear Dr. Ogilvie,
The insomnia videos have worked like a charm for me. I am finally able to get a restful sleep. I was just wondering if you would consider doing a video for depression. I would prefer not to take prescription drugs for it and I'm sure that I am not alone.

Thank you for your wonderful work! You have helped me get my sleep back!

Cheers from Canada!
Hi Amber, I am glad you managed to get restful sleep. Depression would need more of a structured course and several sessions. It may be something I could do in the future. Best wishes, Paul
Oct 14, 2015
Brilliant
Dr Paul. Thank you so much for your free you tube video on insomnia . I have just turned 70 and only sleep from 11pm- 3/4am some or most nights. I have tried everything known to man or woman, including other hypnosis discs ,1/2 sleeping tab, passion flower etc.I became immune to the voice of my Teacher Dr. Rick Collingwood. I trained as a hypnotherapist(I am a Teacher/Tutor) and did a Cert 1V in it. So I know what you are about and am glad to say it worked very well for me. I have tried your weight loss sessions too, and am at least now motivated to slow the eating down. So thank you for myself and everyone else. The fact that it is free shows you are a genuine person. I would encourage everyone to try it, it is natural and wonderful. Thank you again. Diana Morris ( Australia)
Hi Diana, thank you for sharing that, and your feedback and kind words. I am glad the insomnia session helps and I hope the weight loss sessions do too. Best wishes, Paul
Sep 15, 2015
Insomnia
Well, here's the rub. When I first stumbleb accross this web site desperately looking for a sleep cure, I couldn't believe that I found one that was not only perfect but a gent that wasn't charging anything for his site. I took a look and vowed that if it worked would place a donation. It did work from the outset and I'm sorry to say that it's taken me 18 months to pledge my Little donation. So I'm very sorry it took so long Dr. P. I no longer suffer from insomnia, but if I do, I know where to go? I think you are a great guy, one of the true good spirits of this world.
Hi Tina, Thanks for that. I am glad the insomnia session helped, and thanks for your support. Best wishes, Paul
Aug 24, 2015
Just saying...
How beautiful is this man's voice?
Aug 18, 2015
Truly amazing!!
Thank you, Dr. Ogilve, for your outstanding work with these videos!! I've tried many (dr prescribed) drugs to battle my insomnia but many medicines were either ineffective or addicting. I'm able to use these videos and sleep even over my snoring husband!! Thanks so much for the great work you're doing!! Best regards from across the pond, rf
Hi Roby, Thank you. That is very kind. I am glad you are managing to get to sleep now. Thanks for your kind words. Best wishes, Paul
Aug 17, 2015
More than I expected in the best ways
When I started on YouTube looking for some way to help with my insomnia, I came across your channel and I found so much more. I work a job where having someone constantly screaming at me is not uncommon and makes me anxious which causes them to yell more.
However, with the safe and motivation videos, as well as the social anxiety videos, I found myself more confident at work and handle escalated situations in a quick and efficient way, but more importantly, mostly anxiety-free!
Thank you for making such a great tool for mental health free for everyone to use, as well, take care!
Hi Damian, sounds like you have a very stressful job! I am glad the sessions help, and that you can remain calm and confident despite what is going on at work. Thanks for sharing that. Best wishes, Paul
Jun 30, 2015
Thank You!
Hi Paul,
Thank you for so freely sharing your hypnotherapy videos. I have struggled with insomnia through my entire adult life, and your hypnotherapy videos have provided much relief over the past several years. I often refer my psychotherapy patients, friends, and family members to your site as well.
Hi Dottie, Thanks! I am glad the hypnotherapy videos help, and thank you for sharing and your support. Best wishes, Paul
May 22, 2015
WeSeems like i'm Tyler Durden no more
As i mentioned in the title, I listened to your insomnia relief audio and it really helped me a lot, so much that i no longer feel like Edward Norton in Fight Club and i could achieve that without shooting my jaw. Anyways good doctor i've noticed you haven't uploaded anything new on youtube, i understand that life gets in the way and you must prioritize whatever you need to, but your help has been really of great help to many and i think i speak for many when i say that your presence is being missed, welp,thanks again for those videos doctor, cheers
Hi John, I am glad the insomnia session helps, and thanks for your encouragement! I have been meaning to do more sessions for youtube for a long time now. I have been busy with my work as a GP and family and 3 young children. Anyway, I am making changes to my work commitments, and I am planning to upload more sessions to youtube from July onwards. Best wishes, Paul
May 12, 2015
Amazing results, immediately
I had insomnia for 4 months and nothing was helping; the doctors couldn't give me any real advice, acupuncture did nothing... then I stumbled upon this website and immediately noticed the difference. In over a month I think I've only made it to the end of the sleep track once or twice- it is over 95% guaranteed to get me to sleep. I dont know if I can manage without it now!

Thanks so much for sharing this for free- I will definitely recommend it to others with a similar sleep issue!
Hi Linz, That is really good to know. I am glad the insomnia session helps. Thanks for your support. Best wishes, Paul.
Apr 23, 2015
Weight loss starter pack
Absolutley wonderful results in a very short time. I use weight loss starter pack. I also use relaxation, I've been meditating since age 17 and in my mid-50's now. Thank you very much Dr. Ogilvie Please create more so we can all benefit. The mind heals the body.
Thanks Carole! I am going to add mindfulness sessions and guided meditations, as well as more hypnotherapy sessions, in the future.
Apr 22, 2015
Problems during confidence hypnosis
Dr Paul during the hypnosis exactly when you say close your eyes I felt my body shake and a feeling like lighting go through my body is this normal?
Hi Mazen, I am not sure why that should happen. It may be related to anxieties or fears or beliefs about hypnosis, or perhaps due to your body becoming relaxed quickly. I hope that was just a one off. Best wishes, Paul.
Mar 15, 2015
Skeptical but hopeful
My doctor recently scolded me for horrible sleeping habits (5-6 hours of sleep). I stumbled upon your site in search of better ways to sleep. I also struggle with eating (hoping the hypnosis portion may help). I'm not sure if the weight loss hypnosis has been successful yet, but I'm extremely happy that I am falling asleep so quickly, and if that's the only result, I'm okay with that.
Hi Heather, I am glad it helps with your sleep, and hopefully getting good sleep at night will help you in other areas of your life, including issues with eating. Good luck & best wishes, Paul
Jan 19, 2015
Today i was in hospital and came home knowing my blood pressure is high and my Anexity is super crazy. Well god blessed me with finding this website. After listening to your video i went into deep relaxtion.
Thank you so much xoxo Vera
Hi Vera, sounds like you have had a stressful day. I am glad the video helped with the anxiety and you managed to go into a deep relaxation. Thank you for sharing that. Best wishes, Paul
Jan 8, 2015
Insomnia
I have never been able to sleep well. Listening to you calms me down every time and I am able to relax enough to drift off to sleep. Thank you.
Thanks for the feedback Tina :) I am glad you are able to get relaxed enough to drift into sleep. Best wishes, Paul.
Jan 1, 2015
Insomnia
Wow. I would have never believed in this. Trying it on a whim,I never got to the end of the session! I had fallen asleep and till morning! I love your voice and when you say "and now, I'm going to count." I love your soothing voice! I hypnotize every night and so glad to have found the video!!
Thanks for giving it a go Kathy. I am glad to hear it helps :) Best wishes, Paul.
Nov 27, 2014
Brilliant!
I am so glad i found this resource which has been really helpful through some difficult times. I have tried many and yours are by far the best.
Thank you!
Hi Nancy, thank you! I am so glad the sessions and resources have helped :) Best wishes, Paul
Oct 12, 2014
Thank you!
I have been having problems sleeping lately. I have never actually heard half way into you sessions because I fall asleep so fast. Thank you!
Hi Natasha, I am glad it helps :) Thanks for your feedback! Best wishes, Paul
Oct 5, 2014
Thank you so much!
Thank you so much, Paul. This review doesn't give me enough space to tell you how much your sessions have helped me. I'm talking specifically about the sleep and stress relief sessions. The first time round, I couldn't believe I was thinking and feeling the way I was!
Hi Ram, that is lovely to hear, and thank you for your feedback. Best wishes, Paul
Sep 13, 2014
You have helped me though so much
Three years ago, I turned to YouTube for crippling insomnia and I found your insomnia video. I tucked it away in my favorite videos for future use since it worked so well and it had never failed me. I can't thank you enough for everything you have done. I often get over simulated which puts me into panic attacks but your sessions can quickly calm me. Again, thank you Paul. Please keep doing what you are doing because it defiantly is working!
Thanks Dan, I am glad it helps, and I appreciate your feedback. Best wishes, Paul
Aug 30, 2014
Amazing
I didn't want to believe it when I first heard about losing weight through sleep hypnotherapy but here I am 8 months later and it has truly changed my life! I have lost over 60 lbs and I feel like a new person. I have tried many others ways to lose weight and nothing ever seemed to work. Thank you so much.

Thanks
Hi Joe, well done!! I am really glad the hypnotherapy sessions helped. Well done on your personal effort and determination too. Thanks for sharing your experience and results :) Best wishes, Paul
Aug 14, 2014
Thank you !
Before discovering your video, I hadn't slept for four days. I've been so stressed out with so many things on my plate. I fell asleep during the video and your voice is so soothing. Thank you so so much !!!!
That is really nice to know it helped! Thanks for the feedback. Best wishes, Paul
Aug 14, 2014
Great beginnings
Hi Paul
Thank you so much for this site!
I have always been a bit sceptical about home hypnotherapy. But, having a long standing weight problem and regularly enjoying meditation at home, I thought it would be interesting to 'give it a go'
It is very early days yet, but I have found a huge difference in my feeling towards food! I don't 'snack' and even my 'problem' foods, that is things that I couldn't have in the house for fear I ate it all in one go,I now just have a small amount of occasionally, and put the rest down to have more next day ..... though sometimes not even then!
I think it is a bit too soon to be saying it has 'changed my life' but it has certainly made a difference so far.
I know several people with severe depression and insomnia problems. They are finding medication and therapies, next to useless.
I will see if they want to try this and if they benefit from it.
I will check in once a month to let you know how things progress.
Thank you again
Thanks for giving it a go! I am glad the start looks promising, and I hope those small but important changes continue. Good luck and I hope you reach your goals :) Best wishes, Paul.
Jun 23, 2014
Nice Experience
Dear Paul,

I came across your video for self confidence and
I think it changed my life...
Specially what I like is your voice and pronunciation. It is very clear and audible.
I will recommend this to my friends...
Thank you soooooooo much
Swapnali
Hi Swapnali, thank you for that :) I am glad the session has helped in some way. I appreciate your feedback and recommendations too. Best wishes, Paul
Jun 21, 2014
Thank you very much
Hello sir, I was suffering from sever OCD (Obessive Compulsive Disorder) as i was taking antidepressants medicine suggested by doctor i was facing lot of side effects so I discontinued it,then when I saw your safe and motivation video on YouTube I started listening to it daily for a month suddenly everything changed now I am feeling very calm and happy all day and also feeling intelligent now you have changed my life thank you so much and also I have faced lot of problems in my life every one was saying I am fit for nothing but now everything changed everyone is appreciating me in my office and in my home for my hardwork you have given me a new life thank you very much sir.
Hi Anandayys, that is great to hear! Thank you for giving the session a go, and using it regularly. I am so glad it has helped changed your life for the better. I hope things continue to improve for you. I appreciate you sharing your experience. Best wishes, Paul.
Jun 12, 2014
Just wonderful!
I've been using the Insomnia, Weight Loss and Social Anxiety hypnosis sessions for a couple of years now and they are just amazing. I rarely get more than five to ten minutes into the Insomnia session before I fall asleep. The Weight Loss sessions help me to stay on track with eating and the Social Anxiety helped me get through a bout of severe agoraphobia. I have had panic attacks since I was a teenager and all of the sessions help to relax and deal with my anxiety. This is such a lovely service you provide Dr. Ogilvie! Thank you so very much for providing all of these sessions free of charge. They have enriched my life so very much.
Hi Jen, that is lovely to hear, and thank you for sharing that :) I appreciate it. Best wishes, Paul
May 25, 2014
weightloss and sleep
I have changed so much since I've been listening, i sleep more restful and feels much better.I'starting losing weight, changing my eatinghabits.I just love your voice .I've tried others,its not the same. You have the perfect voice and know how.i feel like lve come alive again. Thank you
That is really nice to hear. I am glad you are feeling more alive again, and sleeping better, and making positive changes with your eating habits. Well done on your weight loss :) I hope you realy your goals. Best wishes, Paul
May 10, 2014
Thank you again!
Dear Paul

Gosh I have so many thanks to give you! I am now listening to the weight loss and safety/confidence sessions every day. I DO feel so different. I have been sharing details of your site with as many people as I can, as for me it is a miracle. (I am seriously sorry to sound gushing, but truly you are part of my daily life now and it is marvellous).

I wonder if you have any plans to post sessions for those who are trying to give up addictions - ie smoking, drinking too much, gambling, etc etc - I have cut down drastically on my smoking, but I need a final push to get me from 5-6 a day to 0.

Once again, thank you so much.

Namaste
Michelle x
Hi Michelle, nice to hear from you again! I am hoping to do some sessions for smoking soon. Thanks for your support and recommendations too :) I appreciate it. Best wishes, Paul.
May 10, 2014
weight loss insomnia, hot flash, anxiety
I n September 2013 I was diagnosed with breast cancer. Luckily mine was caught in time. I had a mastectomy and only had to do radiation. I was prescribed tamoxifeoun which enhances hot flashes. Needless to say I couldn't sleep. Tossed and turn all night, then I was tired the next day. Not good when I teach first graders. Came across your YouTube video and thought I would give it a try. I now sleep more Sounder and I feel rested. I fall asleep usually within 10 to 15 minutes. The great news I have lost 10 pounds without trying. Thence realize I quit snacking and make better choices! Thank you for your free sessions!
Hi Doris, I am glad to hear you had the breast cancer treated in time. I hope things go well for you there. I am glad too that the insomnia session helped with the difficulty sleeping due to the side effects of the tamoxifen. And well done on losing 10 pounds too! I hope that continues if that is your aim. Good luck with things :) Best wishes, Paul
May 9, 2014
Cured!
My older brother lost 50 lbs. over the last year using your weight loss & motivation mp3, and directed me to your website. I noticed your insomnia session, and started there. After more than 3 years of needing prescription pills to have any hope of getting to or staying sleep, I was stunned to sleep the night through that first first night. I was able to stop taking the pills--just stop, totally and immediately. I saw a friend a few days later, and as I walked up to her, before she even said hello she asked "OK, what did you do!?" She could see the change--the relaxation and peace--on my face and in the way I carried myself. I've gone on to listen to the confidence and motivation sessions, too, and am losing weight at a modest pace and eating more healthfully. Thank you for making this available to the world, and thank you for changing my life!
Hi Rhonda, that is wonderful news! I am glad you have managed to come off the sleeping pills - well done! It sounds like you are feeling more confident and relaxed and at peace inside. I hope that continues, especially with the healthy eating. It is a good combination and I hope you reach your weight loss goals too :) Best wishes, Paul
May 1, 2014
Thank you x
I first came across Liberation in Mind when I was having the most horrific time trying to have a good night's sleep. I listened to the insomnia MP3 every night for about a month and now have the art of restful sleep blissfully at my fingertips. I have gotten back into a proper sleeping pattern and have none of the tossing and turning for seemingly ages before I drop off. I should say this was quite a few months ago and I go to bed without fear and looking forward to my night's rest. I very rarely have to listen to the insomnia MP3 now, but know it is always there and always listen if I feel particularly stressed with a lot on my mind. I always recommend it to friends and family.

I listen regularly to the anxiety sessions - which are marvellous - and have just started on those for weight loss.

Keep up the brilliant work, Paul, you truly have changed my life. Sleep is my very favourite thing now!
Hi Michelle, that is lovely to hear! Thank you for sharing your experience, and I am glad you no longer need the insomnia audio, and that sleeping is something you look forward to. Thanks for your feedback on the anxiety sessions, and I hope you get some good benefit from the weight loss ones too :) Best wishes, Paul
Apr 18, 2014
Still at a healthy weight
Hi, Paul,I like to check back in every few months or so to confirm to any of your listeners that the weight loss hypnotherapy session was life-changing for me. I started listening over two years ago. I experienced a profound change in my eating habits. I lost 20 pounds in a gradual, healthy way. The eating habits that I aquired have become second nature to me. I just want people to know that these changes are permanent, at least for me, and I encourage you all to stick with it. Thanks for the wonderful work you do, Paul.
Hi Marcy. That is really great! I am so glad to hear you have managed to lose 20 pounds and that it has been a positive experience for you. Thank you for sharing that - I appreciate it :) Best wishes, Paul
Mar 28, 2014
Amazing meditations!
These are really wonderful meditations! I actually SLEEP now! Also enjoying the meditations on confidence, & oddly enough, weight loss, which I didn't think I 'needed' but was part of the insomnia meditation so I 'got it' subliminally (I guess) whilst I slept. Because I'm definitely finding a change in my relationship to food. GOOD stuff, Dr. Paul! Any chance you might do one on motivation? I'd be eager to hear that. Mahalo for sharing this work - no ka oi (HI'an for 'you da best!) Aloha from Hawai'i!
Hi Connie, Thanks! It is nice to know it helps you to sleep. Many of the suggestions in the weight loss and sleep session are about healthy eating and I am glad that helps too. I have motivation on my list to do, many people have asked for a session to help them with motivation to exercise. Once again, thanks, and best wishes, Paul.
Mar 21, 2014
relaxation
I found your relaxation video on youtube last night, and I have to say I had the most restful sleep. Thank you for sharing your work.
T
Thank you for your comment, and I am glad to hear you had the most restful sleep. Best wishes, Paul
Feb 20, 2014
Just discovered the Confidence hypnotherapy videos on Youtube. I am a 24 year old in a very stressful work environment and I wanted to thank you for taking out your time to put up these videos. I have recommended you to my family and friends. I can tell you have great characteristics. Thank you Dr Paul. God bless.
Hi Miranda, thank you for your kindness and support. I appreciate it. I hope the sessions help reduce the stress a work a little. Good luck, and thanks, Paul.
Jan 25, 2014
Stern Skeptic to Shocked Believer
I've been having trouble sleeping lately due to a combination of my own running thoughts, my husband's snoring, the dogs barking or being active, and stress. I had been trying to listen to some of the slower/softer songs on my Iphone with my headphones but found that to be just as distracting as the other noises. So last night I decided to look up relaxing music on YouTube and came across the video for Insomnia Sleep Hypnotherapy. At first I was skeptical but the next thing I knew I was waking up from a deep sleep and had only awaken because one of the dogs barked! I already felt like I had the best sleep I have had in a long long time and it had only been a couple hours! I immediately set the video up again and next thing I knew it was morning and I felt so rested and felt like it was the best nights sleep that I needed so badly! Thank you so much for making these available. I have already signed up as a member of your site, and downloaded the other versions to try as well as the weight loss audios. I'm excited to try it out again tonight and get some more much needed sleep. I am definitely a skeptic to a believer!
Hi Shana, Thank you for giving it a go, and I am glad to hear you had such a good and deep sleep. I hope you get some benefit from the other sessions too :) Best wishes, Paul
Jan 22, 2014
Insomnia
I never right reviews but I will this time. I have recently have be listening to the insomnia recording and couldn't belive on how it worked I thought it was a fluke and tryed it again and still couldn't believe it worked so I tryed it again and worked again. I have tryed everything from prescription to pillows hot baths and many other thing to help me sleep witch nothing was very effective and then I try this and still cant believe on how effective it is. I highly recommend at least a try your up anyways I dont really know why it works for me but it does.
Hi Jeremy, I am really glad to hear it worked for you! As time passes, you might not even need to listen to the session anymore... Thank you for sharing your experience. Best wishes, Paul
Jan 21, 2014
No more insomnia.
Dear Paul,

I just wanted to say thank you for the insomnia session. I have been using it for a few weeks now, initially every night, but latterly only if I feel I need it or if I wake in the middle of the night. The session so effective that I rarely get to the end of it before dropping off.

Using it has vastly improved the quality of my sleep and the subsequent improvement in my general health and energy levels is something I have not experienced for a few years.

I cannot thank you enough for putting this and the other sessions on-line. Please keep up the good work.
Dear Adam, Thank you. I am so glad, that your sleep has improved and in doing so, your general health and energy levels have improved. I am really happy that it has helped you in this way, and thank you for sharing your experiences. Best wishes, Paul
Oct 27, 2013
Awesome
Dear Dr. Paul Ogilvie,

I just finished doing the first of the three weight loss videos with a bit of trepidation. I found that you actually got me to relax and I could feel myself going deeper as you suggested. I am looking to lose weight as well as gain my self confidence back that I had when I was sooo much younger. I look forward to the entire series!
Hi Donna, thank you for sharing that. Having a high level of self-confidence and self-esteem is very important in making any change in life, so I hope you get your self confidence back as this will help you with your weight loss. I hope you do well, and good luck :) Paul
Oct 8, 2013
AMAZING
Thank you for doing this meditation!! A life saver. Started a new gym today and food loss program. This is the only meditation that actually puts me to sleep. I am amazed it works every time. You have a natural gift.
Thanks Geraldine. I appreciate your feedback and kind words. Good luck with the weight loss, I hope you do well :) Best wishes, Paul
Oct 8, 2013
AMAZING
I love Dr. Ogilvie's gentle sexy voice. It is the only one that puts me to sleep and helps with relaxation and motivation. Love it. Lately as in the past few months i cannot sleep. I think it is a combination of stress. I started a weigh loss programs today--hope it works. I know it will when combined with this meditation.
Oct 7, 2013
insomnia
AWESOME! I have been looking for a long time for something to listen to that helps me sleep. I am a recovering prescription drug addict and I use to use way too many sleeping pills. I am so excited that I found your insomnia relief on you tube. I can not sleep without it. Thank you so much.
Hi Christy, Thanks! I am so glad it helps :) And I hope one day you manage (unless you already have) to sleep without the need for any pills. Good luck and take care, Paul
Sep 28, 2013
Social anxiety
So pleased I came across your confidence hypnosis on YouTube which lead me here.
Have suffered for years from social anxiety, whilst making myself do things to lead a 'normal' life it has got me down.
Feel like this could be a real help for me and thank you very much for that!
P.s think I will recommend the sleep hypnosis to my mother
Hi Michelle, thank you for that, and thanks for the recommendation too :) I really hope you overcome the difficult aspects of social anxiety, or at least feel better able to cope with stuff. It can take a fair bit of time and effort, but I hope you get there. Good luck, and best wishes, Paul
Sep 27, 2013
All
All of Dr.Ogilvie's have helped me very much!!!
The fact that he shares all this helpful and life-changing information free to everyone is a credit to his character. Although he could make lots of money selling this, he chooses to share it with everyone. He's a very good Dr. in my opinion!!!
Thanks, that is very kind :) Best wishes, Paul
Sep 12, 2013
Sleep
Hi Paul, I've had trouble sleeping lately due to thinking about work as I lay in bed. As a last, and somewhat cynical resort, I looked on YouTube and found your video. I just remember you asking me to open my eyes for the third time before I fell asleep. I used the video for a few nights with success each time-me being asleep at the 'eye opening' time so I decided to see how long it actually took. As you know, that's minutes into the recording! I'd really love to hear all you have to say but that's counter productive to me listening to you in the first place. Anyway, I have tonight looked at your website as you recommend and can't believe you are doing all this for nothing. I was quite willing to subscribe to see what your other videos offer. Thank you so much for this wonderful service. I have already told a few people to listen to you and will carry on spreading the word in the future. Thanks again.
Hi Patricia, I am very glad the insomnia session has helped you and that you decided to give it a go on youtube! It is quite a long session. I hope to do a slower paced, more of a guided meditation, version for insomnia at some point in the future. Thanks for your support and spreading the word :) I appreciate it. Best wishes, Paul
Sep 1, 2013
night time
Hi, I really find the safe audio helpful. I wonder if you could make a night time sleeping version of it...
Hi Henry, I am really glad you like that one! At some point I will do a night time version of it. Thanks, Paul
Jul 30, 2013
open mindedness
i have been listening to all of your videos almost daily since April 2013. I had been sick with asthma and bronchitis and was researching relaxation techniques when i found you on youtube. so glad i did. You have had a profound effect on my life. Most importantly with respect to confidence, weight loss and a brand new and liberating sense of being more open minded. I find myself pleasantly surprised on almost a daily basis at how much more positive i feel and how i am so much more open minded. i find myself willing to take on and address issues with regard to procrastination that i have suffered with for years. Also I find myself saying yes to things like joining toastmasters and trying karaoke solo. Both of which i have never tried and in the past the negative feelings held me back. I really believe with your phenomenal mental training that i can do these things which before I would have most likely vetoed or been very fearful about. This has been such a freeing experience that i am tempted to shout it from my rooftop. thanks ever so much and i wish you continued success and well being.
Hi Henry, That is really good news! And thank you for sharing it. I am really glad you feel more confident and open minded and positive, and that you are trying new things like toastmasters. It sounds like you have made huge changes by accessing some of your positive qualities that were there all along - the hypnotherapy sessions, and your continued use of them, can sometimes be like a catalyst to allowed you to be more of the real you. I am glad it has been such a liberating experience, and thank you for your kind wishes. Good luck and take care, Paul.
Jul 27, 2013
Insomnia
I am using insomnia as I have RA and pain when I sleep. Now down to 1 sleeping tablet at night. next i'll try half. You are amazing.I have just started my daughter on your insomnia as she has juvenile RA and compressed discs (4) in her thoracic spine. Also had neck ops and she is 17 and in constant pain. She told me it is helping her relaxful as usually (she uses sleep tabs too) she wakes up tired and naybe you could recommend pain relief? She also has juvenile r a and is so depressed as she has not been able to go to school for 2 yrs and correspondence hasn't worked either.
I thank you so much for bringing some sort of peace to us. Thank you so much.
Hi Sally, that is really nice to know you are able to sleep better and you are using less sleeping tablets. It is also nice to know your daughter has found some benefit from the sessions too. I am sorry to hear things seem particularly bad for your daughter, and not being able to go to school at such a young age. I do hope you are getting all the medical advice and treatments possible from your family doctor/rheumatologist/paediatrician. I am afraid I do not have specific sessions for pain relief, but with some forms of chronic pain, the deep relaxation effect from being in hypnosis can help, particular if done on a regular basis. I hope things get better for both of you. Take care, Paul.
Jul 2, 2013
Your videos put me on the right direction
I started using these videos about 2 months ago (confidence and anxiety) and they have helped me a LOT.

I decided to give the Social anxiety videos a try too, where you mention the tapping technique. I started doing my research on tapping (EFT and F-EFT)and I have to say, the mix of tapping techniques and hypnotherapy is so powerful. I have gotten rid of lots of negative triggers, thoughts and perceptions, and my anxiety levels have decreased greatly, now I can live a normal life and have normal relationships, disregarding all the negative feelings that were holding me back, now I live and enjoy the present.

Thank you so much for putting me on the right direction to help myself cope with all the stress. I've even gotten comments from coworkers asking me what I've been doing lately, because they even notice a change (positive one) in my attitude.

I feel great now, still working my way to freedom, but with a new approach, I am confident this is possible! Thank you so much for all these tools, you are the best, Paul!
Hi Cynthia. Well done! I am so glad you looked into the EFT tapping. Combined with hypnotherapy, it is potentially a very effective way of getting rid of negative feelings. I am so glad it has worked for you :) And thank you for sharing the positive effect it has had in your life :) Best wishes, Paul
Jul 2, 2013
Thank you
Thank you so much for offering your videos through YouTube. I have bouts of insomnia and anxiety and your sessions really help me through those spots. They have had a huge impact on my life.
Hi Caroline, thank you, I am glad the sessions have been of use to you, thank you for sharing that :) Best wishes, Paul
Jul 2, 2013
Thank you for the sessions. I am so happy I found you on youtube. My anxiety level has decreased and I am more productive. I sleep better and I have cut my anxiety eating considerably. I love the feeling when I release the hot air balloon full of my problems :)
Hi Jo, and thank you too for sharing your experience :) I am so glad things are getting better for you, and I hope they continue to do so. Good luck and take care, Paul
Jun 21, 2013
I struggle with self harm and depression and half a week of your videos did wonders, I find myself having less negative thoughts and in a more stable and peaceful mindset. My destructive habits have been less compulsive and i'm progressing well in my recovery, thanks paul!
Hi Kate, That really good!! I am so glad the videos have helped, and in a relatively sort space of time. I hope with more time and practise, things get much better for you. Thank you for sharing your experience. Good luck and take care, Paul
Jun 18, 2013
Sleeeeeeep
Dear Dr Ogilvie,

47 years old and a chronic insomniac most of my adult life, I was resigned to likely ill-health - and probably a shortened life - as a result. Your hypnotherapy video not only helped me fall asleep but achieve a quality and duration of deep sleep which is truly life altering. I'm not a man given to hyperbole but I don't wake up in the morning so much as feel resurrected and thinking of changing my name to Lazarus!

You appear not to do this for profit but as a care provider I'd like you to know how much I value your efforts. I have already recommended your insomnia video to two friends who also found immediate benefit despite some initial cynicism.

Great stuff - thank you.

Regards from a new subscriber,

Steve Austin
Hi Steve, Thank you so much for sharing that :) I am really glad the insomnia session has helped your life in a positive way :) Thank you for your kind words, and support, and your recommendations to your friends, and for subscribing - I appreciate it. Best wishes, Paul.
Jun 3, 2013
For some reason i feel like Gordon Ramsey is lulling me to sleep.
Jun 1, 2013
Guardian Angel
"how great the dignity of the soul, since each one has from his birth an angel commissioned to guard it.".......I have struggled with my weight all my life, yo-yo'd up and up a bit more...and tried every thing going (not always legal or medically sound) but in my desperation I was willing to try everything!!! During my time of self destruction I have lost faith in myself and the world around me, but you have shown me that there is hope,strength and the ability within myself to succeed....Paul you are my guiding light... thank you x x x
Hi Lottie, thank you, and there is definitely hope, strength and the ability within you to succeed :) Try and be kind to yourself, and keep on going, despite any setbacks. Perhaps use these hypnotherapy sessions to condition and exercise your mind with positive suggestions for your confidence, self-esteem and your relationship around food. See yourself as the slim person you deserve to be. Taking it one step, and one moment at a time. Good luck and take care, Paul.
May 31, 2013
Unexpected benefit
Hello there Dr. Paul,

I just discovered your hypnosis videos last night while browsing on You Tube. I am compelled to write to you about an unexpected benefit that occurred while I listened to your soothing voice during session one of the weight loss
series. I was all settled in my bed with lights out and earbuds in when I realized that I had a back ache. I changed positions a couple of times with no relief. I told myself that as soon as "my hypnosis session" was over I would get up to take an ibuprofen (anti-inflammatory pill.) About 1/3 of the way into the session my backache disappeared! I soon fell asleep and barely remember taking out my earbuds. i woke up this morning refreshed and with no back ache. Thank you so much for this free service! You will be blessed ten times over because that's how good deeds are rewarded. I have signed up for your newsletter and will tell everyone I know about you.
Hi Lili, thank you for sharing that, and I am so glad the session helped with your backache too :) And thank you for your support :) Take care, Paul
May 19, 2013
Confidence
WOW - I think I love you! What an amazing experience, so incredible. It was like you were talking to me alone - i took a major confidence knock at work recently with my over bearing boss micromanaging constantly and making me feel worthless. I will listen you over and over till I feel stronger to think mlogically about my future and not just take a battering. So glad I found you. Thank you.
Thanks Jayne. I hope your confidence and feelings of self-worth and self-esteem become stronger with more practise, and as time goes by. And I hope things at work get better for you :) Take care, Paul
Apr 25, 2013
Thank you
Hi Paul,

I just want to thank you for doing this. I have major problems with stress and anxiety and I discovered this site 2 days ago. It is already helping me and making it easy for me to keep a relaxation regimen, which is the only way I know of to really improve my health, but I didn't have the resources before. I could not afford to pay for anything like this. You are doing a wonderful thing here. Thank you so much.

Liz
Thank you Liz! There is a lot of benefit in regular deep relaxation. This is one of the reasons why I like hypnotherapy so much, as it involves relaxation as part of the process. I hope as time passes and your relaxation regimen, that things get better your you :) Take care, Paul.
Apr 20, 2013
Permanent results
Hi, Paul,
I wrote a few months ago about how much the weight loss/insomnia session was helping. I honestly had a different relationship to food. I just wanted to get back to you to let you know that I have lost over 21 lbs. I am back to my high school weight! And I don't need to listen very often any more. The way I feel about food now is simply ingrained in me. So thank you again so much for what you do here, and for anyone reading this, all I can say is that this has changed my life.
Hi Marcy, thank you so much for sharing that :) I am so happy for you, and well done on the 21 lbs weight loss! It sounds like you have a more comfortable and healthier relationship with food which has many benefits beyond the physical weight loss.... but it must be nice to be back at your high school weight! Take care, Paul
Apr 17, 2013
Medication Withdrawal
Hello Paul,I had probably the worst period of my life last week, with absolutely horrendous withdrawal symptoms from swine flu medication. I am 59, a company director, and NOT prone to overstatement, but really thought I was losing my mind. My sleep has been destroyed, and through exhaustion and rolling irrational anxiety attacks I have been a real mess. In the wee small hours of pacing the downstairs of my house, using what little concentration I possessed, I stumbled across you on You Tube. Your tapes have helped me greatly to stabilize and having used motivational hypnotherapy in the past I would wholeheartedly recommend the quality of your work unreservedly. I am 7 days now post medication, and it affected me so badly I still have some irrational fight or flight reactions to day to day scenarios that previously went unnoticed. Which of your tapes addresses claustrophobia?

Very best regards and thanks
Rob
Hi Rob,
Sorry to hear about everything you have been through. Thank you for sharing that here :) I'm glad things are improving and I'm also glad the hypnotherapy sessions have helped. In regards to claustrophobia, there is a session here called 'safe and motivation' (click on 'safe' on the top menu bar of this website). It perhaps a little bit of an unusual title, but the aim of it is to feel safe and connected to a safe place inside you, while at the same time being motivated to be in situations which were previously stressful. I hope it helps. Also I hope you make a complete recovery. Take care, Paul
Mar 20, 2013
EXTREMELY THANKFUL
Hi Paul
I am a mother of five, medium frame. After having my first 4 kids it was easy to lose the weight and go back to my normal 145 lbs. When pregnant with my baby boy i gained about 50 lbs and felt very anxious. I lost about 25 in the first five months but after that I couldn't stop eatting and even though I really wanted to get my self to excercise my body would not follow. The more I didn't do what I needed to do the hungrier I was. I came across your videos on you tube about three months ago and I started with the three weightloss, continued with the confidence one and then the safe and motivation. The second day after listening to the first hypnothrapy I noticed a change in the amount of food i was eating. I still listen to them about twice a week.
You have given me the motivation I was looking for. I now exercise everyday. I am only 8 lbs from reaching my goal. I feel so grateful I found you and I am sure my loved ones too. If mommy is happy, everyone is happy. Thank you again, much LOVE!!! I recomend this to everyone I know.
Well done!! And thank you so much for sharing that :) I am so happy for you, and I'm glad the sessions have helped you to get to only 8lbs from your goal. I'm sure you'll get there. I hope you feel good about yourself too... and it sounds like you do :) Good luck and take care, Paul
Feb 25, 2013
Worth the time
So firstly sorry for the long rambling I get easily carried away but just for a quick review - Amazing, Love it. Try it.

Sleep, I had no idea what it was half the time, studying Psychology (Alevel) I was aware of WHAT it was but I was having little experiance with it. Sleepless nights and early morning were stripping away any life I once had enjoyed. I felt hopeless I'd tried everything even spending the little money I had as a child on 'natural remedies' pills and positons and old wives tales.

So I really cannot thank you Paul more. I got my life back and to this day I still use the recordings on nights I'm struggling or times I am stressed, It is worth the time take a listen and you wont look back.

I'm 18 years old now and recommened these sessions to everyone I meet at university who give any indication of strugglin with sleep. Taking a Computing course there is quite a few of them lol.

Thank you.
Thank you. And good luck with your studies :)
Feb 24, 2013
briliant
i have been using the sleep one really helps its the only thing that makes me sleep, have you any videos for weight gain? i eat constantly and cant seem to put on weight
Thanks Megan. I am afraid I do not have any sessions for weight gain, just weight loss. However I would get it checked with your doctor just to make sure there is not an underlying cause. Thanks for your comment.
Jan 30, 2013
Hamster on a wheel -sleep
I had learned self hypnosis decades ago from Dr. Wallace LaBaw, who taught the boys at my hemophilia camp. However, over the years I had not continued to hone my skill.
Now, my son facing serious inhibitors, my stress is miles high and sleep is more of a problem than ever before.

When I tried to use my old standby, I could not quieten my mind, the intrusive thoughts were like hamsters running on a wheel in my brain.

I tried different guided sleep meditations on youtube, but none gave me that gentle, easy induction I needed and so longed for and remembered.

Then I found yours. Your voice, your words, your tempo simply relaxed me so that it took over a week to even hear the end of the session.

But the unexpected value for me is that now, knowing i have your induction to turn to, is that it has so reduced the anxiety I faced even getting into bed. My fear of not being able to sleep was that great.

Words can not express my gratitude for this.
Thank you.
Dec 30, 2012
I've found the sessions on this site really helpful, especially the insomnia one. As a student I am pretty much limited to free resources and most of those available online don't work for me - the ones here do, so thank you.
Thank you.
Dec 3, 2012
Sleepy
Frist off I have to LMAO, due to the box I had to check off to conferm that I am a HUMAN.. lol.
Any how, I've been listening to the weight loss/sleep session for about a week for about a week. I have noticed some difference in my eating habits, I fill full faster and I stop eating when I am full.
I am still having some issuse with sleep. I seem to be falling a sleep at night, do not fill rested the next day. I don't know why this is happening. I am wondering if you have any suggrestions that might help me with this problem. :-/

Thank you, Rachel
Hi Rachel,

Thanks for the feedback. I am glad you like the checkbox! I am also happy for you in that you have noticed some positive changes in your eating habits. I hope that continues:)

With regards to the issue of falling to sleep ok, and not feeling rested the next day, I don't have a simple answer. It can depend on many things. For example certain medication, alcohol, respiratory problems like sleep apnoea, anaemia, etc can make you feel tired the next day. It would be good to discuss it with your doctor, just in case there is an underlying condition which can be treated.

I hope that helps in some way.

Take care, Paul
Nov 20, 2012
Worth every minute
I'm a pretty suggestible person so I've never had trouble with hypnosis. From my own experience before coming here it's wonderful and it works really well for a lot of things. The key to fixing many of our problems is through the mind.

I came across the videos on this site and used them, and I was thoroughly impressed at the diversity and effectiveness of them. I highly recommend this site and its hypnotherapy sessions. If only it was more popular and had more advertising! Keep the videos and the content coming. It works.
Thank you.
Nov 16, 2012
Paul,

I stumbled across your videos on youtube and I am so ever grateful for doing so. Your voice is so soothing and so healing in itself. Thank you for your encouraging words and kindness. I look forward to listening to all your guided meditations/hypnosis videos.
Thank you.
Nov 9, 2012
Thank you!
Hey Paul.... I've recently come across your hypnotherapy videos on Youtube and I am so incredibly thankful for having done so. I'm 18 years old, and have struggled with social anxiety and esteem issues for my entire life. I don't personally condone the use of prescription/conventional forms of medication for myself (mainly because I feel like in my situation I am more than capable of over-coming this myself without it.) I was constantly looking for different methods to try and over-come my condition but nothing was working... *UNTIL* the idea of hypnotherapy struck me one day. Needless to say, your videos are greatly benefitting me in so many ways, and I listen to them every night before I go to bed, and every following morning before I head off to school. I've noticed an improvement in my confidence, and positivity. I'm finally feeling like myself again, and I don't know how to thank you enough to be honest... but you have my utmost gratitude! Thank you, thank you, thank you! X

Ps. I did have one thing I wasn't quite clear on though.... There are 12 videos/sessions, but I am unsure about whether I should be listening to each individual session for one consecutive week at a time? An email or some sort of response would be greatly appreciated, as I want to get the most out of these sessions :-)

Thanks again man!

cheers!
Hi Grace,
Thank you for your kind words, and thank you to everyone else who has posted here:)
In regards to the 12 sessions for social anxiety, ideally aim to listen to one session for one week, so your mind has time to focus on the theme/suggestions in that session during the week. However, after the 12 weeks, it would be fine to listen to whichever session you prefer to, and mix the order up, and listen to several different ones in the same week. Sometimes you when you listen to the same session but at a different time in your life, you get a different benefit - it seems your mind picks up on different things depending on where you are at the moment. I hope that helps in some way, and I wish you well on your journey:)
Paul
Oct 13, 2012
This is amazing
I have had trouble going to sleep for many years most nights ill only get 3 to 4 hours of sleep if I'm lucky. Yesterday I went on YouTube and found the video of the insomnia hypnosis session so I tried it last night and I fell asleep before it ended. I woke up feeling amazing like I can accomplish anything today. I told my mom and some friends all ready about this and they want to try it. Thank you so much for making these video session you have no idea how good it feels to have a goodnight sleep after so many years of getting barely any. Thank you so much.
Elizabeth
Thank you.
Oct 5, 2012
Integrity and skill....
Having done hundreds of hours of hypnosis over the course of my life, I have never came across anyone with more integrity and skill than Dr Paul Ogilvie.

The fact that hundreds of thousands of people around the World use Dr Paul to help them live the life they desire is no accident...

Thanks to Dr Paul's help, I am living the life of my dreams and I wholeheartedly recommend his support and service, whilst at the same time commending you for having the courage to begin creating the change which helps you live your life to the full and as a result, support those around you to do the same.

Warm wishes and good luck,
Robert
Thank you.
Oct 2, 2012
Excellent
I'm listening to the Confidence CD, I am starting a new job soon. In my previous job I was bullied by 2 women who picked up on every little things I did, I felt like I was under a microscope. This has knocked my confidence in my ability to do my job properly.
I've just started listening to this CD and find this so soothing that I visualise myself in my new workplace carrying out old and new tasks with new found confidence, I feel very calm and happy about it. I will continue listening during the weekdays. I am so thankful to you for making this, this may have just saved my career! Thank you.
Thank you.
Sep 14, 2012
My happy place
I've been listening to the weight loss/sleep session for about a week, and I love it! I so much love the images. I look forward to going to bed and going to the happy places you describe. But even more, I like the fact that, by golly, I really am feeling a much different relation to food. I also now have no trouble falling asleep. As a matter of fact, last night as I was listening, I didn't realize I had fallen asleep. I suddenly realized that my favorite image was almost over! I had slept through it! I am American, so I also find your accent charming and your voice soothing. Thank you so very much!
Thank you.
Sep 1, 2012
Wow! I sleep really good now
Hi! I started listening to the weight-loss & sleep session, goingto add the confidence & motivation sets for nigt time in with those next week, afer my 7 days is up to see what happens. U say u can listen whenever u eed reinforcement, well, my whole family thinks I'm a failure, so I will use it a lot for reinforcement. I noticed my appetite is a lot more diminished & I don't constantly feel hungry or sleepy during the day, I slept so good the last few nights, I love the imagery in them when I'm semi-concious when I hear them, it's really kinda cool! I love ur voice, u could make a great story-reader for Books on tape. I will write another review about the other versions. Oh, what is the "Safe" videos about? I'm a victim of something not real cool & I thk it has effected me some, been told I am damaged goods. I also will listen to the Social Anxiety ones, I've just been downloading all the MP3's so I have them when I need them. Sorry to ramble, ur videos so far are the best!
Thanks, and thanks to everyone who has posted a review here. I'm very glad the sessions are helping:) The safe and motivation session is about feeling safe while you do something that used to cause you anxiety/fear in the past, or doing something that you fear may cause you anxiety/stress in the future. It fits in well with the social anxiety sessions, and it also helps in other areas too.
Aug 18, 2012
AMAZING
I weighed 168lbs. and I was miserable. I've lost 11lbs in 9 weeks and sleep like a baby every night. Dr. Ogilvie's voice is the last one I hear every night and I love it. I've never done so well with a diet without pills in my life. You've made a true believer out of me.
Thank you.
Aug 10, 2012
THANK YOU!!
THANK YOU, THANK YOU, THANK YOU!! I am new to the whole hypnotherapy thing but I am truly my own worst enemy so actually going to the BASE of my fears & insecurities (my subconcious mind) seems like the only way out of this "prison" I lock myself in!! I have fallen asleep to part 1 of your social anxiety video for the past two nights now & I must say.... U have an AMAZING voice for this!! && The BEST part of it all is that, there's NO catch! When I first saw your site I just knew it was gonna get me interested (which it DID) and then hit me with some outrageous fee... The feeling I got while reading your options for payment were unexplainable! You have PROVEN to me that there are people out there that GENUINELY care!! So even if my anxiety issues are unaffected, you have been a blessing in my life!! Unfortunately as a single working mother, my finances are not the best right at this moment. But I promise you, I will not fail to "Pay It Foward"!! Again THANK YOU for all you do!! Sending much Love and Light your direction today Dr. Paul!! May your days be truly blessed!! :-)
Thank you.
Jul 18, 2012
I heavily rely on your INSOMNIA videos every night but now they are freezing HELP!
Sorry to hear that about the videos. It is because the video file size on youtube is so large that the internet connection sometimes makes it freeze. I would really recommend becoming a member on the website - option 2 is free. Then when you log in, you can either play the audio (much smaller file size) on the website, or better still, download the mp3, and then play it whenever you need it, without the need for an internet connection.
I hope that helps.
Take care,
Paul
Jul 4, 2012
I SLEPT!
Amazing! I've had trouble getting to sleep and staying asleep for many years & tried many things including prescription pills. I found your website last night & listened to your insomnia hypnosis video. I was asleep long before it had finished and stayed asleep all night. Thank you SO MUCH for this invaluable resource & for your incredible generosity.
Thank you.
Jun 27, 2012
'Impressive'
I found this site about a week ago, As a converted skeptic I am very pleased with the progress I am noticing after a few sessions.
My mother, a nurse,has even noted how I seem better able to handle a very stressful family situation ...and therapy is only starting.
I am so very thankful!
Thank you.
May 17, 2012
insomnia
thank you for sharing your knowledge you do a lot of good for a lot of people!!
i am beginning to get the hang of sleeping i've never been very good at it =)ZZZzzz...
Thank you.
May 13, 2012
I just discovered this the other day, I found one of Dr. Paul's videos on YouTube and decided to give it a try. I can honestly say I've never had such a good nap :) I have decided to continue using your video's and shall write another review in a few months... though I must admit being rather optimistic about it. I thoroughly reccomend anyone interested to give it a go. My only criticism so far is that you could go through the breathing slowly and relaxing the muscles part a little longer.
Thank you.
Feb 29, 2012
I find Dr.Dr Paul Ogilvie extremely insightful and helpful.My thought are much calmer as I listen to him. I am incorporating it into my daily life and living. I hope to be less stress as the days pass by.
Thanks
Karina
Thank you.
Feb 27, 2012
I am so glad that I came upon this website. Before I found the confidence hypnotherapy videos my self esteem and confidence levels were beyond low. After listening to the sessions a few times a week I have noticed drastic improvements in my life and for that I thank you very much Paul and I hope that you continue to make more videos such as this because this has been a big inspiration to me to possibly get into hypnotherapy myself. Thank you.
Thank you.
Feb 23, 2012
Great Benefits
Having experienced severe anxiety recently, hypnotherapy was very helpful in reducing it. Paul has an engaging quality that transmits warmth, aswell as being therapeutic.
Night time can be a difficult time for people with stress etc. The sessions are relaxing and induce better sleep patterns. Subsequently it helps energise your day and creates more productivity.
Hopefully some day they'll put less emphasis on prescribed medication and more on healing techniques like this.
Thanks again Paul for your kind help. It's much valued.
Thank you.
Feb 21, 2012
Ms.T
Wow I'm amazed at how well hypnosis works,Dr Oigilve has worked wonders for me.I suffered from night terrors had sleep tests done that showed I had sleeping problems but offered little if no help!My Doc gave me sleeping pills which just made me drossy the next day n still only getting 3-4hours of unbroken sleep,since iv been using Dr Oigilves insomnia hypnosis my hours of sleep have been peaceful and longer hours also having 3 beautiful children iv been alot calmer due to being more relaxed using the relaxation session.Im so very thankful that these and many other sessions are avalible for FREE!!Everyday since i discovered Dr Oigilves sessions I'm excited to be in that relaxed carefree mode i get from the sessions he has provided again I can't thank you enough....
Thank you.
Feb 20, 2012
Thank You
I want to thank you, Dr. Ogilvie, for posting these hypnosis videos. The hypnosis video for confidence has had a demonstratively positive effect on my life. It has helped me in job interviews and in my interpersonal relationships. It has helped my overall poise. I couldn't thank you enough for that.

For anyone else who may be reading this, Dr. Ogilvie is great at answering questions and going above and beyond for people he has never met. I literally live an ocean away from him. Yet, when I had questions about hypnosis, and inquired about how to leverage relaxation to help with my stage work, Dr. Ogilvie was happy to write me an email with long, detailed advice.


In closing I am glad to have found liberationinmind.com. The videos on this site are effective and I would recommend them to anyone. The relaxation techniques Dr. Ogilvie provides are great, and he is an exceptional hypnotherapist. If you need help with confidence, social anxiety, or just simply need to relax, I would recommend checking out liberationinmind.com.


Thanks again,


Aaron
Thank you.
Feb 20, 2012
I am a long time user of hypnosis for stress and anxiety, and I found Dr. Ogilvie's recordings on Youtube. I find his scripts well worded, and his recordings are smooth and nicely delivered.
I highly recommend going through the resources he is offering here and finding the ones that speak to you, and using them regularly.
Thanks Dr Ogilvie,
Elle
Thank you.
Feb 16, 2012
I LOVE your site/links I use it daily, its very helpful.Your voice is very soothing. Thanks so much for ALL the helpful links and video. I am on your site daily.
Regards
karina
Thank you.
THANK YOU TO EVERYONE HERE FOR TAKING THE TIME TO WRITE A REVIEW! :)